Practical conference about ML, AI and Deep Learning applications
Machine Learning Prague 2018
– , 2018
They're among us
We are in The ML Revolution age
Machines can learn. Incredibly fast. Faster than you. They are getting smarter and smarter every single day, changing the world we're living in, our business and our life. The artificial intelligence revolution is here. Come, learn and make this threat your biggest advantage.
1 000+

Attendees

3

Days

20

Speakers

8

Workshops

2

Parties
Practical & Inspiring
Workshops
Friday,
Workshops
Registration –
Room 103
Room 106
Room 203
Room 205

–

coffe break
–

Cloudera Data Science Workbench

Johny Darkwah, Gauss Algorithmic

Recommender Systems at Seznam.cz

Ondrej Javornicky, Jakub Drdak, Matej Jakimov, Stanislav Nowak; Seznam.cz

Recommender Systems are probably the most visible application of machine learning. They are literally everywhere on the Internet. At Seznam.cz, most of what you can see on our website is now generated by some kind of recommender system. This workshop is an introduction into basic, but still very efficient, recommending methods such as Matrix factorization and logistic regression with practical tips for evaluation and how to apply them in practice on large scale. In the second part, you will have an opportunity to play with these methods on our dataset consisting of clicks from homepage of Seznam.cz.

TBA

Deep Learning for Text Processing

Petr Baudis, Simon Pavlik; Rossum

Join us for our workshop and get hands-on experience with Neural Network models used in Natural Language Processing (NLP). We will introduce you to the most common Neural Nets and techniques used in NLP (bag-of-words, embeddings, CNNs and RNNs). You will get familiar with basic classification tasks performed on texts. Together we are going to build word level and character level models and use them to recognize entities in texts. We will be playing with some of the most popular tools like Keras and Tensorflow.

–

–

coffe break
–

TBA

Music processing and classification

Thomas Lidy, Alex Schindler; Vienna University of Technology

TBA

Gensim: topic modelling for humans

Radim Rehurek, Ivan Menshikh; RaRe Technologies

Dig into the Python ecosystem for data science with a hands-on workshop. This workshop focuses on the open source tool Gensim, which is used for unstructured text processing by hundreds of companies around the world. The workshop is run by the maintainers of Gensim and requires a basic understanding of Python, but no prior knowledge of Gensim itself. We'll cover the architecture and design of Gensim, its strong and weak points, tips for performance and building robust applications. Participants are expected to bring their own laptops, to follow the hands-on exercises. We'll focus on vector embeddings, using the popular word2vec and fasttext algorithms. Dataset downloads will be specified in advance.

from
Have a great time
Prague, the city that never sleeps
A unique capital where you can breathe centuries of history at every corner. We'll take a tour to explore the sights, invite you to taste the best pivos (that's beer in Czech) and bring you back to the present by clubbing with you the whole night!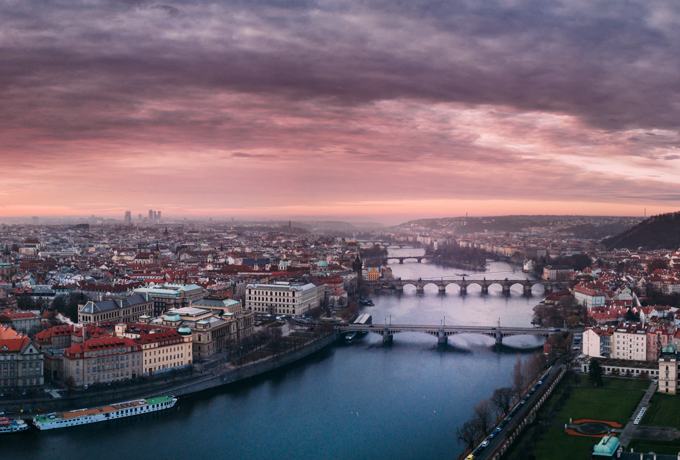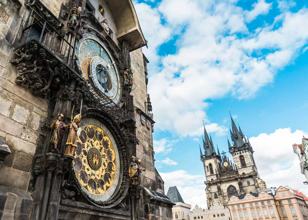 Impressive
Venue
Now the seat of the Czech Philharmonic, the Rudolfinum is a Neo-renaissance building associated with music and art since 1885 and only used for truly outstanding purposes. The comfort, acoustics, and design makes it the greatest venue in the whole of Europe and it's available for us.
Conference Hall
Rudolfinum
Alšovo nábřeží 12, Praha 1
Workshops
CEVRO Institut
Jungmannova 28/17, Praha 1
Now or never
Tickets available soon
Early Bird
First 100 Tickets
Conference + workshops

€ 290
Standard Ticket
600 tickets until March 18
Conference + workshops

€ 350
Late Ticket
300 tickets from March 19
Conference + workshops

€ 410
What You Get
Practical and advanced level talks led by top experts
2 parties in the city with people from around the world. Let's go wild!
Traditional Czech food throughout the conference
We Know That
A Little Party Never Killed Anybody
Friday party 19:00
La Loca Bar
Alšovo nábřeží 12, Praha 1
Saturday party 18:30
La Royal
Alšovo nábřeží 12, Praha 1
Our Attendees
What they say about ML Prague
Thank you to
Our Partners
Platinum Partner
Gold Partners